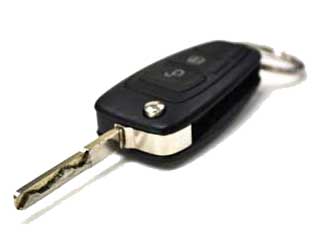 One of the most essential parts of any home is security. Without reliable locks, you can't guarantee your property is safe. Usafe offers fast, highly professional local locksmith services for houses, offices, cars, and much more. If you need help with locks, we're the team to call. Whether you're here in San Mateo or somewhere nearby, our local locksmiths can get to you at a moment's notice. We offer a full list of services for house and car lock problems, guaranteeing quick response and cheap solutions all week long.
Reliable San Mateo Car Lockout Services
It's all too easy to lock yourself out of your car. When this happens, it's a major frustration. Our team will get you back into your vehicle as quickly as possible, though, no matter where you are. If you're in the San Mateo area and locked out of your car, our professional automobile locksmiths can get to you ASAP and fix the problem. We replace car transponder keys and even repair or rekey ignitions. Lost the car keys or locked them in the trunk? We'll have you all set in no time.
Car and House Lock Repairs
If one of your locks just isn't working right, then Usafe can help you. We'll restore your lock to full working condition, meaning you can be sure it provides the right level of security. Our low rates on lock repairs mean it's easy to keep your property safe. Locks can break due to a variety of reasons. Sometimes it's just a bit of rust that needs removal. Other times it's a more complex issue that demands more complex lock repairs. And on occasion the entire lock needs replacement. Whatever the issue, our local San Mateo locksmiths in your area will quickly sort it out.
Affordable Car Transponder Key Replacement
When people think of transponder key replacement, they picture a hefty price tag. That doesn't have to be the case. We offer low prices on replacement car transponder keys, so you can get back on the road with as little disruption as possible. If you're used to using your car transponder key, being without feels strange. Luckily, that situation doesn't need to last very long. The nearby Usafe Locksmiths service all of San Mateo and its surroundings. We can assist any car transponder key issue in no time.
Fast Locksmith Services
Unable to get into your car or truck? Locked out of your home or office? Usafe can help. Our fast-acting team of locksmiths in your area will get you back into your vehicle or property ASAP. Our San Mateo locksmiths work fast to repair stuck locks or to replace broken ones. Speed is a crucial part of house and car lockout scenarios. Usafe provides 24/7 emergency locksmith services, thus allowing every customer in need to receive help whenever they need it. Give us a call anytime, any day.