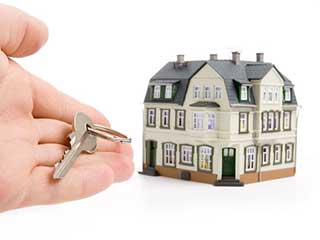 USafe Locksmith Oakland is your very own personal locksmith company that is at your side at any time you are in need. We are strong believers in a trustworthy and loyal connection between a business to their client, and therefore, we take the locksmith trade seriously and attempt at all times to be the leading company in your area. Our automotive and home locksmith services are available 24/7 all year long.
Full Locksmith Services
House and car locks and keys present whole worlds of services and potential problems. The USafe Locksmith Oakland team is here to help you with all of them. We're a full-service security company committed to providing optimal security and protection to every client. We offer a wide array of residential and commercial locksmith services and security products. This covers every aspect, from access control for home or business to general intrusion security. We also offer monitoring and surveillance products. All of our Oakland locksmiths carry identification, so feel free to ask for it. In addition, if you're looking for first-class service from licensed highly-trained master locksmiths, we have the knowledge and expertise. We provide you with the peace of mind that comes with a complete security solution customized to your particular needs.
Best Local Locksmiths Around
USafe Locksmith Oakland is the trusted name in security and locksmith solution providing residential, commercial and automotive lock services. We offer fast, professional and experienced locksmith services. Our technicians are equipped with the latest modern technology. We specialize in key cutting and auto, home or business lockout service in Oakland. We are available 24 hours a day, seven days a week. USafe will respond immediately to your call while giving you an estimated arrival time. The on duty locksmith will arrive in a marked vehicle so you will be able to recognize him.
24/7 Service Hours
Got locked out of the car or house? A local USafe locksmiths near your part of San Francisco will get to you ASAP. Want to replace old locks or install a master key system for one or multiple properties? The same solution applies. USafe SF provides house and car locksmith services to all of Oakland and nearby areas. For more info, and a free security consultation, get in touch with us at 877-811-5625 today to get any locksmith service you need, at the best prices around the bay area.
OAKLAND AREA
● Alameda
● Alamo
● Albanys
● American Canyon
● Antioch
● Benicia
● Berkeley
● Brentwood
● Castro Valley
● Clayton
● Concord
● Crokett
● Danville
● Dublin
● El Cerrito
● El Sobrante
● Emeryville
● Fremont
● Hayward
● Hercules
● Lafayette
● Livermore
● Martinez
● Moraga
● Newark
● Orinda
● Piedmont
● Pinole
● Pittsburgh
● Pleasant Hill
● Pleasanton
● Richmond
● Rodeo
● San Leandro
● San Lorenzo
● San Pablo
● San Ramon
● Union City
● Vallejo
● Walnut Creek