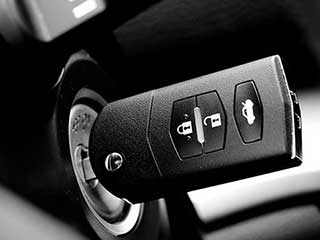 Usafe professionals can help with lock repairs, replacement, and much more. Our locksmith services cover all aspects of locks and keys, both for buildings and vehicles. We can make your entrances more secure with high-grade lock systems or help you get back into your house or your car when you're locked out. All our San Francisco locksmith services are affordable, fast, and highly professional. When you need help in the nearby area, our Usafe locksmiths always pick up the phone.
Old Or Broken Lock Replacement
Locks that don't offer reliable protection aren't worth anything at all. If you have a lock that isn't keeping your property safe, it needs to be replaced. Our team works quickly to remove your old lock and install a high-quality new one, with many different options to pick from. Locks not working right can prove annoying. But it's also a security concern. Usafe San Francisco locksmiths replace locks of all types, for a wide range of doors, cabinets, and even safes.
High-Quality Master Key System Installation
Our locksmiths have many years of experience and have installed a wide range of master key systems in all sorts of office spaces and homes. Master key systems are extremely useful when you need to control access to a large property. Our San Francisco locksmiths can provide different types of master key setups for different types of homes and businesses. Forget about carrying around jingling jumbles of keyrings and instead just streamline everything.
24/7 San Francisco Car Locksmiths
Anyone locked out of their car can turn to the local Usafe team to get them back on the road. No matter what the weather is like, or where near the San Francisco area you are, our local locksmiths will help you out. Many people turn to us because of lost car keys, but sometimes it's the door lock or ignition that won't turn. Our professional car locksmiths know how to troubleshoot and quickly solve such issues, and do that regularly day and night.
Speedy Lock Rekeying Services
A fast and cheap way to improve security at your property, lock rekeying is a smart investment for San Francisco homeowners and businesses. This is a particularly good idea if you've recently moved since you never know who still has a key to your property's locks. Lock rekeying allows you to maintain the lock but replace the key for it. That means spending far less money, and getting the goal completed quicker. Remember, for any needed locksmith service in the San Francisco area, give the team here at Usafe a call.