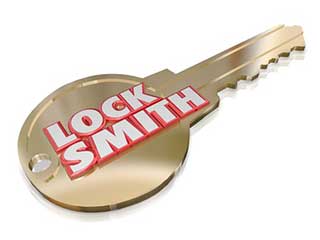 We offer the full suite of locksmith services for both vehicles and buildings. Whatever you need, you can call Usafe San Carlos locksmiths for a cheap and fast solution. We rekey old locks or replace them with new ones, and offer master key system installation for commercial and residential properties. Should you get locked out of your car or house, local Usafe locksmiths near you can get you back inside ASAP. We even offer car key replacement services and ignition repair. All at low and affordable prices for all the surrounding areas.
Fast House Lockout Help
We've all been there. You walk out to pick up the mail, and the door slams shut behind you! Now what? Well, with local San Carlos locksmiths from Usafe on hand to help, you'll get back inside in no time. Our team uses safe techniques to open your house door again without causing damage. Whether it's day or night, our locksmiths can unlock any door or window in no time.
Lock Rekeying Services In San Carlos
Rekeying your home's locks means old keys will no longer work in them. This is a smart idea if you aren't sure who has keys to your property. If you've just moved into a new home, for example, you don't know if any neighbors might have a spare key they haven't told you about. Improve security with lock rekeying and save money and hassle that replacing the entire lock requires. Usafe San Carlos locksmiths can rekey house and car locks, as well as cabinet doors, closets, and safes.
Lost Car Keys Replacement
Not knowing where you left your car keys can prove incredibly annoying when it happens late at night. It's almost just as annoying when it happens during the day. But whenever you realize you misplaced your car keys – don't worry! Usafe San Carlos locksmiths can replace lost car keys quickly and at low prices. Whether it's a Dodge, Toyota or any other make or model, we'll get you back in the driving seat as quickly as possible. If your car keys have gone missing or stolen, then our local locksmiths can help you quickly get over this problem. Getting locked out of the car sucks, but at least you've got a fast solution available 24/7.
Local San Carlos Locksmith Services
Having trouble getting into your home? Do your locks stick or jam all too often? Maybe your house isn't as secure as you'd like it to be? Whatever service you need, from lock repair to installation, Usafe offers a huge range of locksmith services to help keep your home safe and secure. We install master key systems too, letting you open multiple locks with a single key. Whether it's an emergency or you just want more info, call our 24/7 locksmith service hotline anytime.