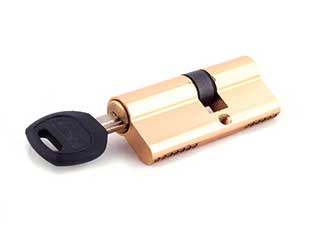 Have a problem with locks or keys? Usafe is ready to help you with any issue. A broken lock on your front door? Rusted locks on your windows? Lost the car keys (regular or transponder)? We can repair, replace, unlock or otherwise fix any house or car key and lock. If you need new locks, keys, or any other service, Usafe is ready to help. We offer fast, cheap locksmith services throughout the San Bruno area 7-days a week.
Cheap Lock Rekeying
Moving into a new home? It's a smart idea to have your locks rekeyed by our professional locksmiths in your area. This guarantees that anyone with an old spare key won't be able to access your property. And it's cheaper than replacing the entire locks. Our low prices on lock rekeying services in San Bruno make this an easy way to protect your house, apartment, office or other property.
Fastest Car Locksmiths Near You
You'll never have to pay big bucks for car lock repairs when you contact Usafe for the best San Bruno locksmith professionals. We offer a fully-fledged car locksmith services, including ignition repair, transponder key replacement, and more! So when your vehicle's locks don't work properly you can count on us to unlock and fix them. Our prices are always low, and we work on all brands of vehicles. Got stuck outside after losing the car keys? We'll get you going again in no time.
Local San Bruno House Locksmith Services
Our local locksmiths are ready to provide a full range of services for your house or apartment. If you need a new lock on your garage door, the front door, a window or anywhere else in your home, we're here to provide you with complete satisfaction. Our experienced local San Bruno locksmiths will quickly repair or replace any locks in your house. We specialize in unlocking and rekeying locks too, as well as installing master key systems.
Help With House Lockouts
Got stuck with no keys or with a door that won't open? Usafe San Bruno locksmiths can get you back into your home without damaging your locks. Thanks to many years of experience, our team of local locksmiths ensures you get back into your property without facing a large bill for new locks. We operate Sunday through Saturday, 24-hours a day. So whenever you need the nearest emergency locksmith services around San Bruno, give us a call!