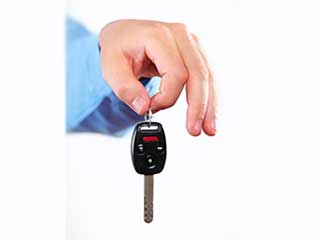 Need a helping hand with your house or car locks? Usafe is ready to provide complete satisfaction when it comes to locksmith services. Our cheap services cover any and all lock problems you might encounter. If you need a new lock on your front door or help getting into your car after you lost the keys, we're the local Redondo Beach locksmiths you need to contact.
Best Prices On Lock Replacement
Usafe Redondo Beach locksmiths offer many different types of locks for all manner of purposes and doors or windows. If you need a lock replaced in the Redondo Beach area, we offer fast and professional results, 7-days a week. Our local locksmiths will quickly remove your old or broken lock and replace it with one of our high-quality locks from our impressive range. We offer customers a range of choices of varying prices, durability, and protection levels.
Trustworthy House Locksmith Services
Keeping your home safe and secure is paramount. You want to keep burglars out 24/7 and know that you can trust your locks to not prove exploitable. Usafe Redondo Beach locksmiths can repair any locks in your house, or provide you with high-quality new ones. This is ideal for ensuring your home is safe and secure at all times. Need a master key system installed? Looking to get a lock replaced? Our experienced local locksmiths provide a fast, high-quality service for locks throughout your property.
Fast Car Locksmiths In Redondo Beach
A car with faulty locks is a big problem. When you lose the car keys and can't get in, that's an even bigger problem. Luckily, Usafe Redondo Beach locksmiths provide speedy and affordable solutions to all manner of car lock and key problems. Whatever the issue with your car lock or key, our local locksmiths can handle it. We also offer ignition repair and replace car transponder keys. Need emergency car locksmith services near the Redondo Beach area? Give us a call 24/7 for immediate help.
House Lockout Assistance
When you're locked out of your home, office, or any other building, Usafe locksmiths in your area stand ready to assist. We offer the quickest house lockout services in Redondo Beach, from local locksmiths with over ten years of experience. From front door entrance to bedroom, bathroom or window locks, our professionals can repair, replace, or unlock them all. Call us for any locksmiths service you need in the area.