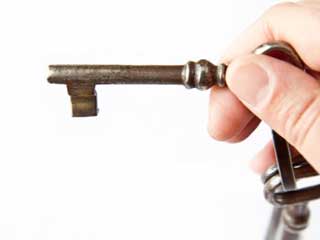 There are many locksmith companies that you might find in the Orange County area. How can you be sure that your locksmith is indeed that right guy or the job? We can not help you with that question; however we can tell you what sort of services we have to offer you! USafe Locksmith Orange County offers you today 24/7 availability, top of notch certified locksmiths and most reasonable prices among the various companies! So, what are you waiting for, call us now!
Full Locksmith Services
We offer you complete security solutions, 24 hours a day emergency locksmith services all around the Orange County metropolitan area. At your connivance please feel free to contact USafe Locksmiths at any time of the day (or night) to have a professional locksmith examine your home. If you need services for your Orange County residence, business or vehicle, we are proud to offer a complete suite of locksmith services for emergencies. In addition when searching for the best first-class service from licensed, highly-trained master locksmiths, please give us a call today to set up an appointment.
From Tustin to Torrance & More
At USafe Locksmith Orange County, we have the knowledge and expertise that has been gathered during the past years to provide you with the peace of mind that comes with a total safety solution tailored to your particular needs. Using up to date technology and methods, our security consultants apply years of experience and rigorous attention to detail in order to address all your security concerns. Our Orange County locksmiths can help anyone nearby with house lockouts, lost car keys, and a plethora of other locksmith services. Wherever you are in the OC, our locksmiths will get there in record time to help you out.
Reliable Local Locksmiths
USafe Locksmith Orange County is a company that believes that it is important to grant customers with a full-service security, and is committed to providing uncompromised safety and protection to our clients. We offer a wide array of residential and commercial security products and services. From access control and intrusion security to monitoring and surveillance. So whatever your security needs are, count on USafe Locksmiths from Orange County to help you achieve them.
Best Locksmiths in Orange County
Problems with house or car keys and locks can range far and wide in terms of complexity and service needs. That's why USafe locksmiths specialize in different service avenues, and work hard to stay on top of the lock and security industry. Furthermore, we specialize in duplication, replication, key cutting and auto, home or business lockout service in Orange. We are available 24 hours a day, seven days a week. USafe responds in a speedy manner, and gives you an estimated arrival time. We arrive in a marked vehicle you'll be able to recognize us. Additionally, all of our locksmiths in the Orange County area carry identification, so feel free to ask for it.
24-Hour Locksmith Services For House & Car
You could need a locksmith for a variety of reasons. Some Orange County locals turn to us because they lost their car keys suddenly. Others get home and realize that they're locked out with no means of getting in. Many call us because they want to replace house keys or install master key systems. Still others want to copy car keys with a FOB or reprogram a car key remote. Any locksmithing service you require, you can get a solution for from our local locksmiths. For further information or to receive a free security consultation, please contact us at 877-811-5625 today to get the best locksmith service in Orange County. Some of the many areas we service are: