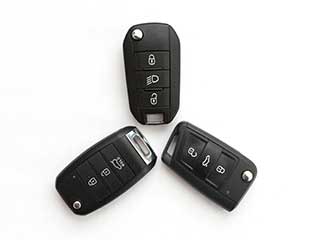 When you can't trust your locks to work perfectly, it can be a big problem. You could find your property isn't secure, or that you can't get back into your home. If you need lock replacement or repair on cars, houses or offices, Usafe can help you. Our San Gabriel locksmiths provide assistance for lockouts, lost car keys, lock problems and more, on a 24/7 basis. Need a hand with a lock that won't open? Can't get into your car? Want to install a master key system in multiple rooms? Usafe locksmiths stand ready to help day and night.
Fast Car Locksmith Services
Broken car door locks are a major headache. Whether you're commuting or heading off on vacation, you need to know your car door locks are reliable. We'll repair stuck locks, or replace broken ones. This means your vehicle is safe, and you'll be able to use it whenever you need to. Our San Gabriel car locksmiths help people all over the area at different times of day with lost car keys and other related needs. When you have trouble unlocking your car or starting it, Usafe can send a local locksmith to help.
Cheap Car Transponder Key Replacement
A missing or stolen car transponder key needs to be replaced as quickly as possible. Nobody wants to be stuck out of their vehicle, so we provide a fast transponder key replacement service. We replace keys for all makes and models of vehicles. Whether the car transponder key isn't working or gone, the Usafe locksmith professionals we'll send your way will have no trouble solving the problem. We replace and repair transponder keys, as well as provide ignition rekeying if the need arises.
Local San Gabriel Locksmiths Near You
Proximity helps a lot when it comes to speedy services. Having reliable local locksmiths in your area to turn to means getting help far faster than you would otherwise. There are lots of ways a lock can be damaged. Our team of highly-experienced local locksmiths can quickly restore any lock to full working order. Usafe locksmiths work on all brands of locks, from Yale to Kwikset and everything in between. When we repair your lock, you can trust that it'll work 100% again. And in case the damage proves too severe, our lock replacement services will take care of that.
Best Prices On Master Key System Installation
Guarantee easy access to different parts of your San Gabriel property with our professional master key systems. Usafe locksmiths make it easy to control who can get into which areas without requiring a huge number of different keys. The use of master keys lets you do away with huge jumbling and jangling key rings and instead use one unit for a multitude of locks (doors, cabinets, closets, etc). The experienced San Gabriel locksmiths here at Usafe provide a fast, reliable installation service for master keys. We'll explain the process, advise on different lock and key types, and provide any additional information you need. Give us a call day or night for emergency locksmith solutions or any other services you need.