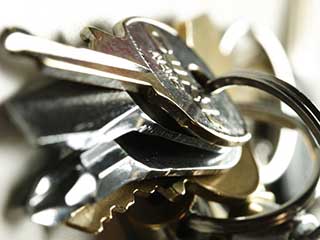 You can turn to the professional local locksmiths here at Usafe to solve any problem with your house or car locks. If you're locked out of your home or your vehicle, we've got the experienced experts that can get you back in within minutes. If you have a broken lock, we can repair or replace it, whichever option suits you. Our Rosemead locksmiths install new locks, as well as rekey old ones. Whatever you need, Usafe can provide a quick and cheap solution.
Cheap Lock Replacement For Rosemead Doors
Upgrade your home's security with new locks and know that you're as secure as possible. Our wide range of different locks allows you to easily find a lock that offers an appropriate level of security. Plus, you'll know that your new lock will work reliably without sticking or jamming. Pick from our impressive selection of low-price locks. Our local locksmiths can help you find something that bolsters security without ruining the aesthetics of the door.
Fast House Lockout Solutions
Hopefully, this won't happen a lot or at all. But should you find yourself locked out of your own home, our Rosemead locksmiths will pick up the phone. This type of scenario sucks no matter when it happens. But when you get back home late at night and find yourself locked out it sucks even more. That's why Usafe locksmiths offer 24/7 lockout assistance for homes and businesses. We'll have you back inside in no time.
Professional Rosemead Locksmiths In Your Area
One of the most important things at any home is to be safe and secure. That means having strong, reliable locks. If this isn't the case at your property, then our local locksmiths are ready to help. We offer repairs, replacement, and upgrades for all types of locks. There are all sorts of professional locksmiths services Rosemead customers turn to us for. Whether you need to rekey a lock or install a series of units for a master key system, Usafe is here to provide. Let us know as soon as you realize you need help from the nearest locksmith, and you'll have a solution ASAP.
Replacing Lost Car Keys
When the keys to your vehicle go missing, it's an anxiety-inducing occasion. It happens to everyone sooner or later, though, and the local Rosemead locksmiths here at Usafe can help you by replacing your lost car keys quickly. We cater to every make of car manufacturer, so no matter what vehicle you have we can most likely help. With a 24/7 locksmith service hotline to call, you can always get a speedy response for any house or car lock problem.